First Webinar of 2021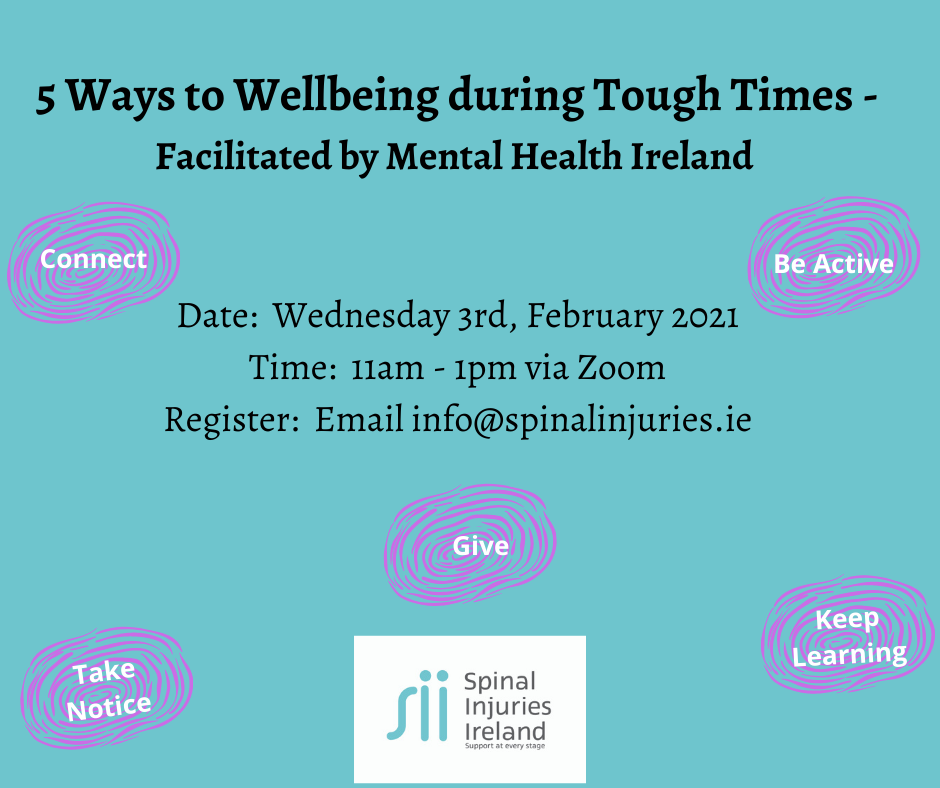 We are delighted to announce our first webinar of 2021.
This workshop – 5 Ways to Wellbeing during Tough Times – will be facilitated by Mental Health Ireland. It will take place via Zoom on Wednesday 3rd February from 11am – 1pm.
The aim of this interactive workshop is to support participants to:

Define what mental health and wellbeing is
Have an improved understanding of how you can look after your wellbeing during Covid-19
Explore how much time you spend each day looking after your mental health and wellbeing
Explore the application of the Five Ways to Wellbeing as a helpful coping strategy during tough times
The webinar is free but limited to 20 people so it will be done on a first come first served basis. To register your interest please email info@spinalinjuries.ie.
We will be running webinars monthly so please check back regularly to see what's coming up.