January 2021 Monthly Prize Draw Winners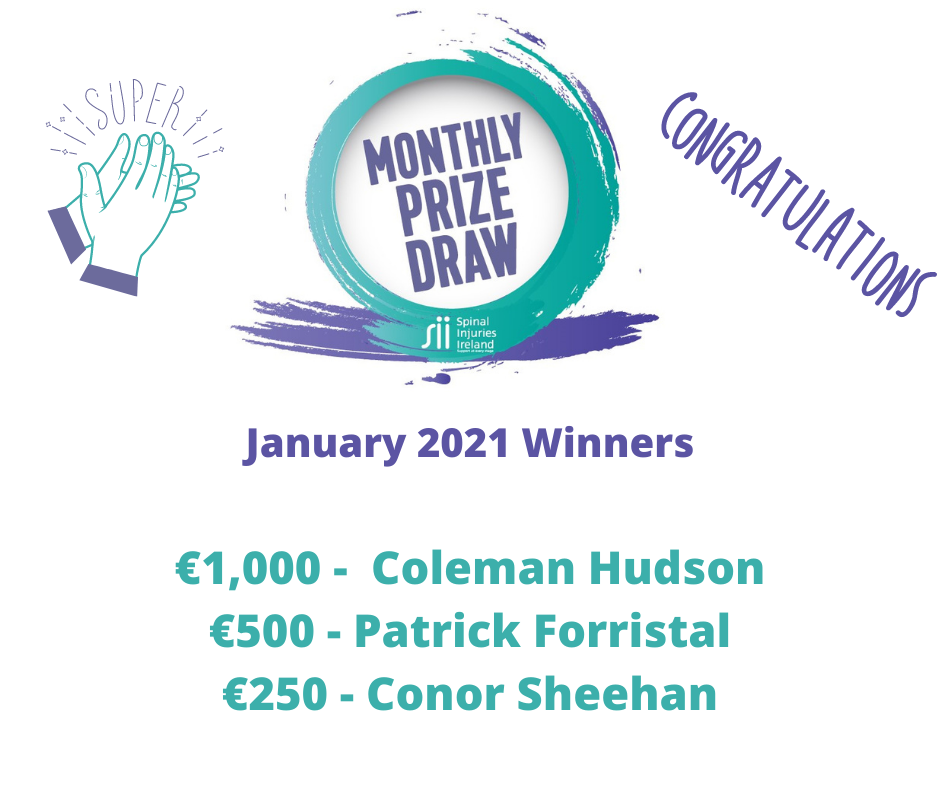 We are delighted to announce the winners of our first ever Monthly Prize Draw.
The winning ticket numbers were:
€1000 – 12b6b9ce267d667e2384e78784780f4e8739be30
€500 – CH00045
€250 – b56e03efb2f48288457e597b119f00948a7bac7
Congratulations to Coleman Hudson, Patrick Forristal and Connor Sheehan.  We hope you enjoy your winnings.
If you haven't signed up yet, enter now and we could be calling you in February.
Sign Up Here