What is a Medical Card?
The medical card scheme entitles certain people to free public health services. If you have a medical card issued by the Health Service Executive (HSE), you, your dependent spouse/partner and your children are also covered for the same range of health services. Unfortunately, even as a person with a spinal cord injury, you are not automatically entitled to a medical card.
The HSE Primary Care Reimbursement Service (PCRS) provides a list of medicines or aids provided under the medical card or Drugs Payment Scheme. These products are approved for the scheme by the HSE.
If you are a medical card holder, you are currently entitled to the following:
Free GP services

Prescribed drugs and medicines

In-patient public hospital services, out-patient services and medical appliances

Dental, optical and aural services

Maternity and infant care services

Public health nursing, social work services and some community care services

8 counselling sessions with a professionally qualified and accredited counsellor/therapist (a referral must be made by your GP to the Counselling in Primary Care Service)
Will I qualify?
To qualify for a medical card, your weekly income must be below a certain figure depending on your family size. Cash income, savings, investments, property (except for your own home) and any settlement you may have received as a result of your spinal cord injury, are all taken into account in the means test.
In order to qualify for a medical card, you must meet the eligibility rules and be ordinarily resident in Ireland. Please visit CIS – Entitlement to public health services overview for more details.
Assessment guidelines
The HSE has published assessment guidelines for medical card applications (pdf).
How do I apply for a medical card?
If you are entitled to a medical card, it is likely that your Social Worker will have submitted this application for you while you were in hospital. If your circumstances have changed or this did not happen, you can apply online for a medical card on medicalcard.ie. This is the quickest method of getting the card.
Alternatively, you can download a medical card application form:
You can also get the application form and a list of participating GPs from your local health centre or the Local Health Office for your area or Lo-call 1890 252 919.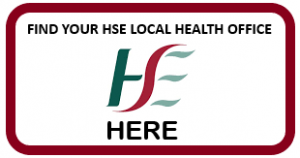 If you are refused a medical card, the process of appeal will be outlined in the refusal letter. If you are not happy with the outcome of the assessment, it is very important to begin the process of appeal quickly. 
Read more about the Hardship Scheme for medical card holders here.
Get in touch now if you would like more information.
Get in Touch