As time goes by – your SII support
Spinal Injuries Ireland (SII) offers an exceptional national service through our Community Outreach Officers (COO), Peer Support Programme and Activities Programme. Contact with us after discharge is a crucial factor in helping people to envisage a life with SCI and to come to terms with the reality of injury and disability. Those who sustain a spinal cord injury have difficulties following discharge with housing, interpersonal relationships, employment, transport and with having their personal care needs met. This is where our COO are instrumental in empowering the service user to set and achieve realistic goals using the principle of active support.
One to one support and information from a SII Community Outreach Officer (COO). This service is available to provide on-going personalised support services for people with a spinal cord injury and their families patients and their families in hospital or at home.
Active support and goal setting is used to ensure inclusion socially, through sport, education, training and employment.
We connect service users with trained peer volunteer to share similar experience and appropriate sharing of their own recovery journey and perhaps, most importantly, engendering hope. Our Community Education Meetings are available for people with SCI to hear from expert speakers on relevant health related topics, receive informal peer support, and connect with SII community team. We offer signposting linking into other state or agency support services.
Whether you need answers to a simple question, or need assistance in some other way, we're here to help. Please contact us using the link below, we look forward to hearing from you.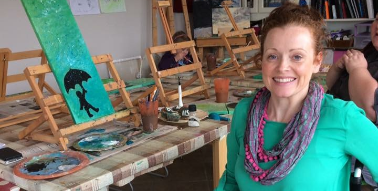 Get in touch