SII BBQ
€75.00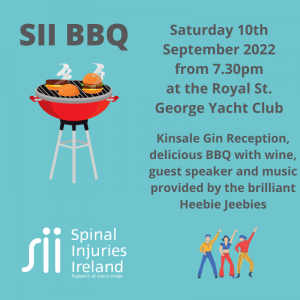 Our SII BBQ takes place on Saturday 10th September in the Royal St George Yacht Club in Dun Laoghaire from 7.30pm.
Guests will enjoy a Kinsale Gin Reception, a delicious BBQ with wine, a guest speaker and be entertained by the fabulous Heebie Jeebies.
We hope to see you there.