Covid 19 Vaccination Update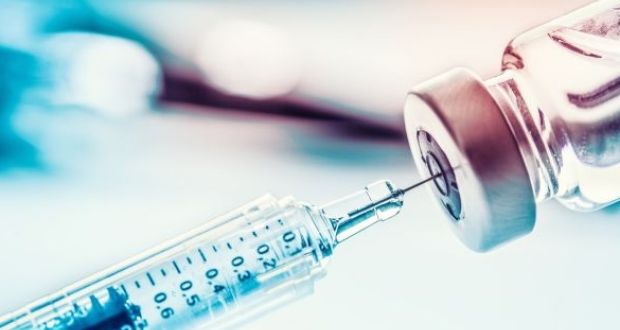 We are very aware that there has been much anxiety among our Service Users about the risk of contracting the SARS-CoV2 virus and developing COVID-19 infection. There now appears to be additional worry among some Service Users about when they will be vaccinated. Not surprisingly, many people with SCI, in Ireland and around the world, feel they are vulnerable and should be prioritised for vaccination.
The National COVID-19 Vaccination Strategy, developed by the Department of Health and the HSE, has been informed by our country's experience of COVID-19 during the 1st & 2nd waves last year. The rationale for each stage of the plan has been outlined in the strategy document. Older people in nursing homes, who experienced high rates of virus acquisition & death, have been prioritised along with health-care workers, who remain at very high risk of transmitting the virus to patients and, who must be facilitated in staying well, so as to be able to care for the sick.
Age has been a predictor of hospitalisation & death in people who have had COVID-19 infection and hence, the over 70's group will be vaccinated next. It is reassuring that all our Service Users aged 70 years or older, will be included in the 3rd phase of the vaccination programme. After this, the vaccine will be administered to adults of all ages, with underlying medical conditions, starting with the older age groups. People with SCI will be included in this phase of the vaccination plan & current indications are that this will take place in late Spring/early Summer.
At the moment, there are many positives to be derived from our vaccination programme. Late last week, Ireland was ranked highest of all EU nations in terms of number of vaccines administered per head of population. Some alarm on Friday about the delivery of the Pfizer/BioNTech vaccine had been allayed by Saturday, with reports that a delay in delivery of the vaccine next week will be followed by increased delivery thereafter. The European Medicines Agency remains on track to approve the AstraZeneca vaccine by the end of the month, which will hasten the roll-out of vaccine administration nationally, as this vaccine does not need cold storage and only one dose is required (compared with 2 doses of the Pfizer/BioNTech and Moderna vaccines, currently being administered).
So, while our Service Users, and people with a range of other clinical conditions, may feel that they should have greater vaccination priority, we must remain hopeful that we will all be vaccinated soon. Thankfully, there is a clear national strategy for vaccination, developed on what we learned from COVID-19 infections in 2020, and planned for the well-being of the entire population. We urge all our Service Users to accept vaccination when your times comes.
In the meantime please continue to follow all guidelines regarding social distancing and hygiene recommendations.