February 2021 Monthly Prize Draw Winners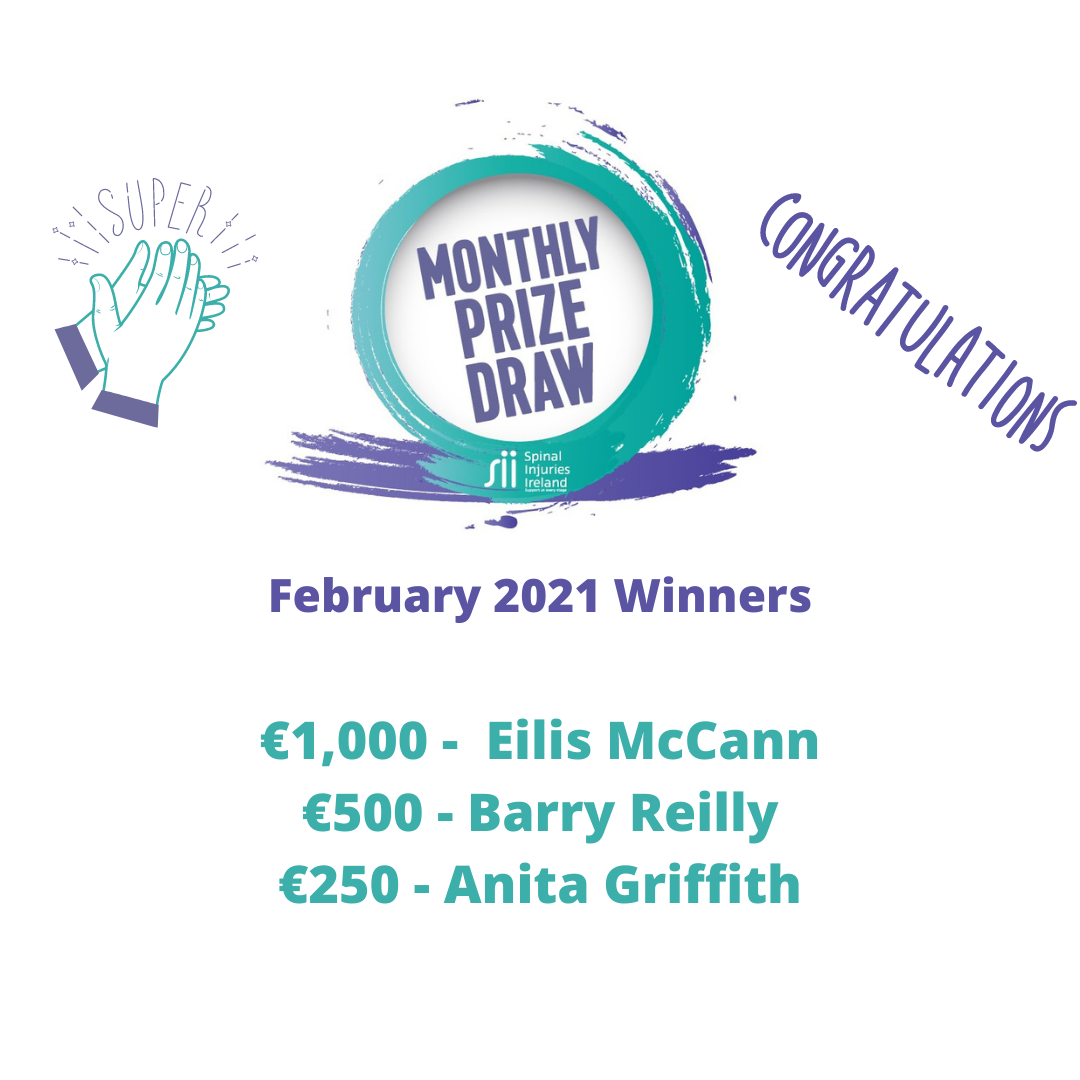 We are delighted to announce the winners of our February Monthly Prize Draw.
The winning ticket numbers were:
€1000 – 3848f572bae7fbcbe25436c07b9c86be4086b883
€500 – 4efd0e8fff16d469b2152274cb4d775af07e8239
€250 – 81983451507b0805a6a63509359accae733d83d2
Congratulations to Eilis McCann, Barry Reilly and Anita Griffith.  We hope you enjoy your winnings.
If you haven't signed up yet, enter now and we could be calling you in March.
Sign Up Here