First Coffee Morning of 2021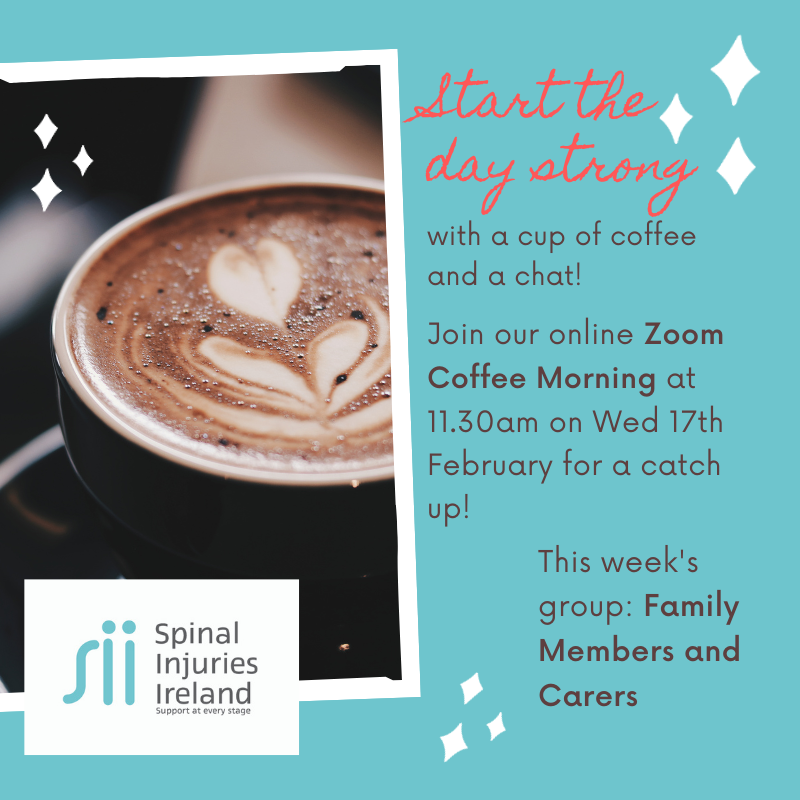 We are delighted to tell you about our new series of monthly virtual coffee mornings.  Each month we will invite a different group of you to join us.  The first coffee morning kicks off on Wednesday 17th February.   This is open to family members and carers of those living with an SCI.  You will get the opportunity to chat to our peer volunteers and other people who are caring for those with a spinal cord injury.
This is just an informal chat over a cup of 'whatever you're having yourself' and there will be no pressure on anyone to talk if they would rather just listen.  We look forward to welcoming as many of you as possible.  Please click on the link below to register and you will sent the link to join us.
Upcoming Coffee Mornings:
Please note all will be at 11.30am but we will be sending registration links before each one to register and get your zoom invite.
17th February – Family Members and Carers
24th March – Manual Wheelchair Users
14th April – those suffering with Cauda Equina Syndrome
19th May – Walkers and walkers with aid
16th June – those suffering with Transverse Myelitis and Guillain Barre
Register here for 17th February - Family members and Carers